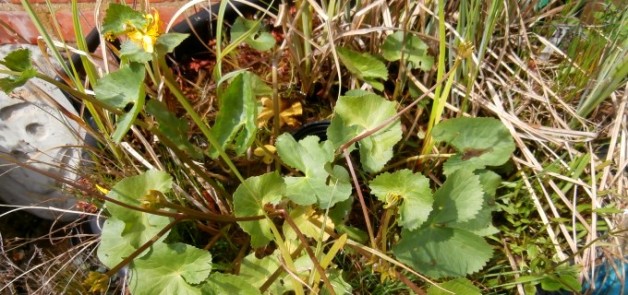 Dr M says: OK so it's not a pond, it's a very large plastic flower pot with the drainage holes bunged up with duck tape and filled with water and aquatic plants!
But which aquatic plants and how many species (and are there any ducks)?
This is Dr M's first ever eXtreme aquatic botanical challenge for you!
Have a close look at the gallery and see what you can ID.
Hint: there's more than you might think, and more than one plant in some of the pics, and there are one or two not or only poorly visible (e.g. submerged species!).
Have a go and check out your aquatic plant ID skills, prepare yourself for a summer paddle!
Then check the answers here.