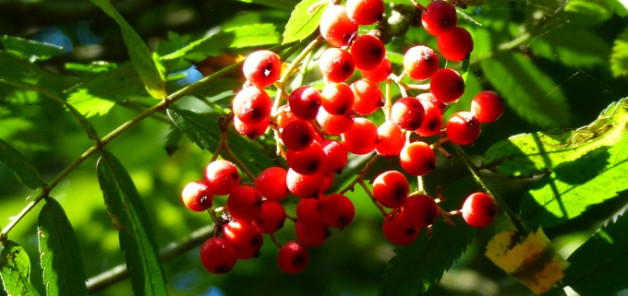 The clocks have gone back, autumnal colour delights the eye and the smells of autumn abound!  High time then for the latest in Dr M's special series of botany quizzes – the autumn fruit quiz!
2015 seems to have been an excellent year for autumn fruits of a myriad varieties and so here for your autumnal delight and delectation Dr M has lovingly and selflessly gathered together a veritable harvest festival of fruits of thirty-six different native and naturalised (and the odd non-native) trees and shrubs.
Take time to admire them, enjoy them in all their fructilicious variety and glory, how many you can recognise?
And how many are edible? And which ones might kill you? And which can be drunken or otherwise utilised?
And do you know the correct botanical term for each? Berries, drupes, nuts and follicles are they all here? Maybe some other types too?!
Now, one or two may technically not be fruits (remember a fruit is part of a flowering plant i.e. Angiosperms)  so there are one or two fruit-like structures here too just to keep you on your botanical toes!
Have a go identifying the plant family, genus and species in each case – common names are good too – Dr M is nothing if not botanically inclusive!
Check back soon for the answers (including botanical names for the fruits (and fruit-like structures!) coming in a while…
 Image credits: Dr M's with additional images from Richard Carter, Donald Cooper. Phil Gates and Anne Bell.