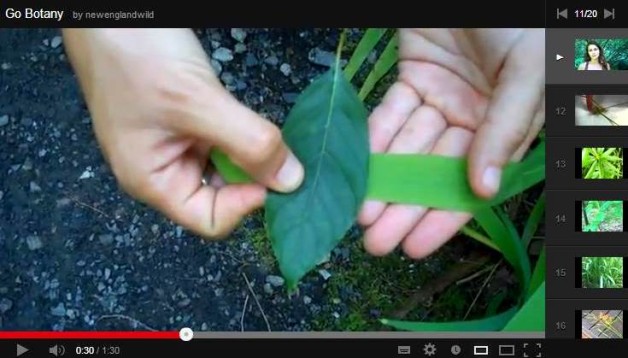 Dr M is warming up for the INTECOL Conference in London this week where he will be discussing using video for plant ID.
In preparation, Dr M has been perusing botany videos on the Internet for quantity and quality and here Molly Marquand (seen here previously on New England Asteraceae) explains about different kinds of monocot.
Check out NewEnglandWild for more videos on monocots and other plants.