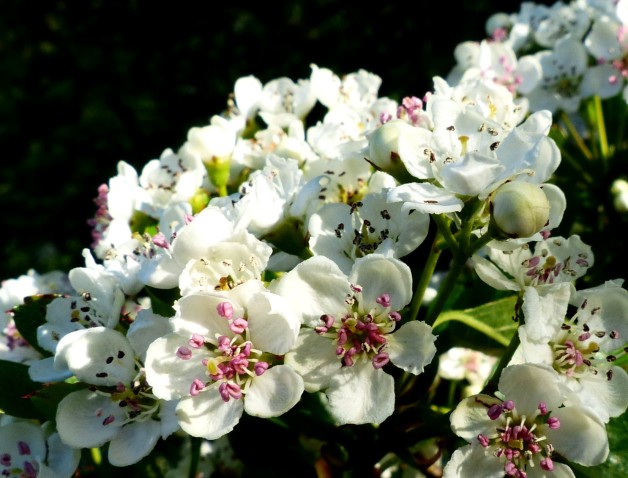 A classic spring plant is the beautiful May tree, Crataegus monogyna, (also known as Hawthorn of course) by who's flowering we know the season must be springtime, the only pretty ring time! even, mayhaps, the first signs that Sumer Is Icumen In!?
Traditionally, the May blossom was collected for the May Day or Beltane festivals, for decoration, to celebrate new life, and for rituals such as the May Queen and Green May.
Now climate change has put phenology into the blender and well and truly mixed it all up, so, nowadays, May blossom can appear almost anytime in April!
As his previous posts show, Dr M is particularly fond of the lovely white flowered trees and shrubs that bedeck the countryside at this time of year.
On the campus of the University of Reading, Dr M spied his first glimpse of creamy May blossoms on 15th April, and these blossoms already some few days old!
Contact Dr M if you have earlier records, for earlier records there surely will be!