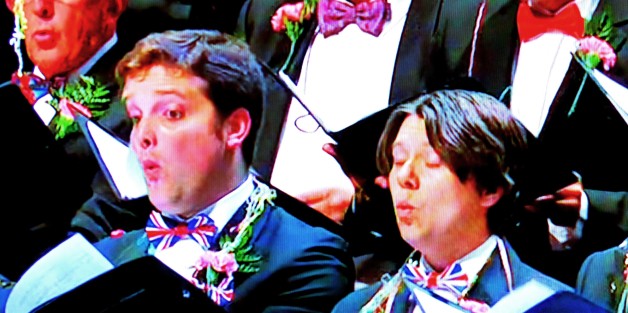 Dr M's twin loves, botany and music, find a fitting union at the last night of the BBC Proms tonight at the Royal Albert Hall, London with the BBC Symphony Orchestra, BBC Chorus all conducted by the wonderful Marin Alsop performing "Make our garden grow" from Leonard Bernstein's operetta "Candide!"
The original novel was published in 1759 by Voltaire (entitled "Candide or all is for the best in the best of all possible Worlds") and is a philosophical novel about the evils, or perhaps the misappropriation, of optimism.  Voltaire tells a long, convoluted, sarcastic and often violent tale of Candide and his friends and acquaintances who undergo extraordinary trials, tribulations and philosophical shenanigans and finally end up cultivating a garden, all their time and energy goes into the work, and none is left over for philosophical speculation. At last everyone is fulfilled and happy. A botanical message for all times if ever there was one!
In 1956 American composer Leonard Bernstein wrote an operetta rather loosely based on on the novel and which boasts a marvelously witty overture, which Dr M will surely used as a sound track to one of his videos some time, but here is a tiny excerpt from the final and rather wonderful chorus about that garden, enjoy my friends!