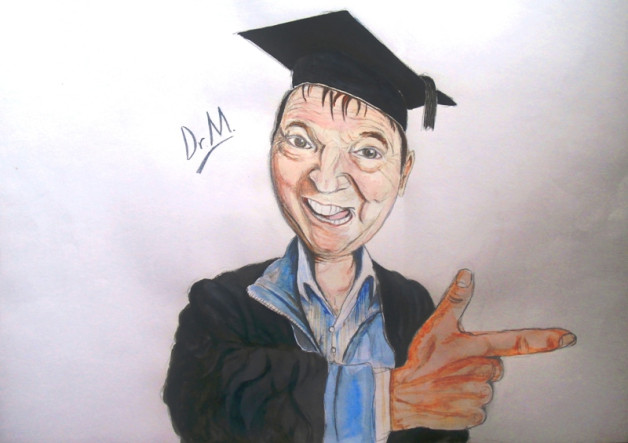 Dr M spoke at the BSBI Annual Exhibition Meeting at the Natural History Museum, London on Saturday, 23rd November. You can find a video of the talk here.
Despite having deleted his PowerPoint presentation just moment before taking to the stage, Dr M took the opportunity to share his love of plants and his passion for teaching the next generation of field botanists through the MSc Plant Diversity and MSc Species Identification and Survey Skills at the University of Reading.
Dr M explained where his love of plants came from, and the satisfaction he gets from lecturing, but that he found he was increasingly wanting to find a way to spread the joy of plants more widely.
Dr M outlined the elements of his eXtreme botany manifesto, and talked about his recent attempts to collaborate, to publicise and to reach out to the botanically needy.
Dr M encouraged collaborations with other like-minded botanists, both at the conference and all over, to communicate the fascination and fun of plants to the next generation of botanists.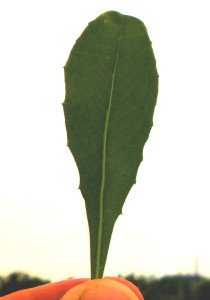 At the BSBI AEM, Dr M was joined by some of his past current students who brought their own eXtreme botanical challenge – a seed, fruit and flower quiz, for the delight and delectation of the BSBI delegates. Dr M will be posting this eXtreme botanical testa on drmgoeswild very soon!
An early Christmas present from Dr M: The solution to the eXtreme botanical challenge in Dr M's previous BSBI AEM post.
The leaf is of Centaurea nigra (Black Knapweed) and the tell-tale signs include the pointy teeth (hydathodes*) which are positioned quite regularly around the leaf margin.
*Hydothode (according to the veg key) = a gland that exudes water usually confined to the apex and teeth of a leaf.