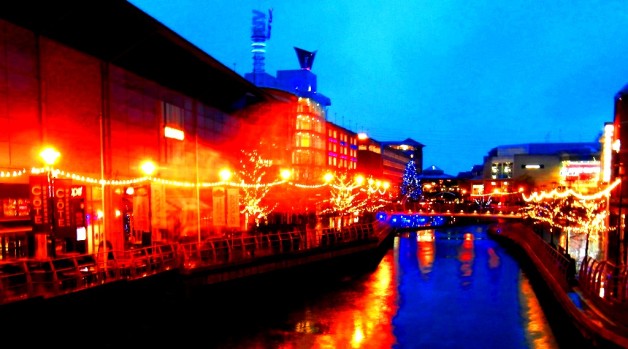 Dr M thought it about time he went Christmas shopping. At least that was his plan! But it was absolutely shocking!
You see, Dr M is very much out of his comfort zone in the town, there is so little Poaceae around for a start! OK a sprig of Poa annua here and there, but that apart, almost nothing for ages!
And certainly not worth going into the Mall, no Poaceae at all, and not even any acrocarpous mosses lurking in the corners!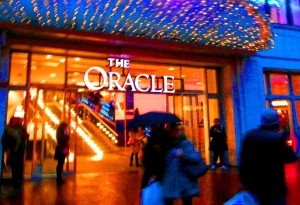 So Dr M returned – quite quickly – and empty handed! But – oh joy – cycling via the scenic route where he could relax, breathe some fresh air and take in numerous Poaceae and other comforting plants on the way home, click the image for a better view!


Fortunately there is an unwritten rule in Dr M's circle (actually not unwritten, Dr M wrote it!), but basically it goes like this: Dr M provides an abundance of cheery, festive smiles and free use of his hand lens, while others provide the gifts!
Whilst on the subject of gifts  Dr M has already made some suggestions for illustrated wild flower guides for the botanical Christmas stocking – not that Dr M is buying, but one cheery smile deserves…?
For the botanist that has everything Dr M recommends these recent and handsome volumes written by experts in their field.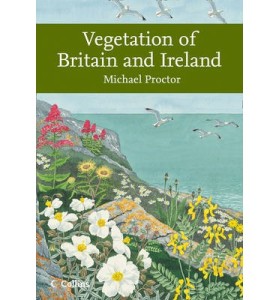 Vegetation of Britain and Ireland by Michael Proctor (Published in the New Naturalists Series, March 2013, £23.99 from NHBS; £28 from Summerfield Books): In the foreword to his book author Michael Proctor says: This is primarily a book about the common plants that give the colours to our countryside. The book is a popular account of British vegetation drawing on a long tradition of vegetation ecology in Britain dating back to Sir Arthur Tansley as well as on decades of the author's own research and his involvement in the monumental National Vegetation Classification (Five volumes of British Plant Communities, edited by John Rodwell). Michael Proctor discusses the development of the landscape of Britain and Ireland from prehistoric times, including the influence of people and their agricultural practices on the vegetation. He provides a comprehensive account of woodlands and scrubland to meadows and grasslands, from wetlands and peatlands to heaths, and from the mountain vegetation to the sea coast. He examines the history and ecology of each of these habitats, and describes the rich variety of plants found living there. The book concludes with an account of the changes to our landscape which have taken place during the twentieth century, and prospects for the future, including the effects of environmental change.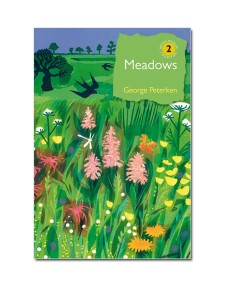 Meadows by George Peterken and Carry Akroyd (illustrator): (The British Wildlife Collection #2, May 2013, £29.95 from NHBS; £26.95 from Summerfield books). Hay Meadows with their diverse and beautiful displays of wild flowers are a quintessential British lowland habitat, and yet the flower-rich hay meadows that have inspired writers for hundreds of years have almost disappeared from our countryside. In this wonderful book, George Peterken, well known for his research and publications on British Woodlands, brings together years of research and discovery from his travels across Britain and Europe, as well as an understanding that comes first hand from tending his very own meadows.