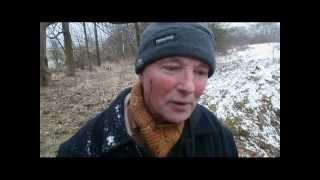 Dr M continues his quest for the ultimate plant identification video at the Enhancing Fieldwork Learning Showcase Event 2013 –  at the Field Studies Council in Betws-y-Coed, in the glorious Snowdonia National Park.
Dr M's  presentation on Saturday afternoon reminds the Showcase Event audience that the ability to identify common plants is a key skill needed by graduates entering the conservation, ecology and environmental consultancy sectors.
Dr M notes that ID skills are rarely taught in any depth in undergraduate (and even post-graduate) programmes these days and most graduates (and many post-graduates) are sadly lacking them.
Dr M points out that this skills gap has been noted by professional and other organisations (CIEEM, BSBI etc) as well as key employers in the conservation and consultancy sectors amongst others.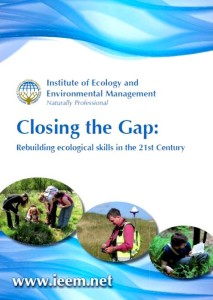 Dr M draws attention to:
The recent report concerning rebuilding ecological skills, including plant ID skills, in the 21st century from the Chartered Institute for Ecology and Environmental Management entitled  "Closing the Gap" 2011; and
The statement from the Botanical Society of the British Isles that: "there are now few university degrees in Britain that provide the field identification skills that ecologists, conservationists and naturalists need, so it is difficult for employers to recruit suitably qualified people".
Dr M concludes (a) that there is a demand for botanical skills, (b) that they are in short supply and (c) we need to teach botanical skills by any means possible!
Dr M's concept of eXtreme botany brings together 3 of his keen interests:
Showing people how exciting plants can be and giving people the tools they need to become extremely knowledgeable about plants.
Showing people that to get to an expert level they will need to identify plants under extremely challenging, but this is also where the real excitement is – mastering the botanical extremities.
Using video as a medium for species identification and also giving other teachers the skills they need to teach plant identification.
Dr M emphasises that:
Species identification is a key skill but can also be fun and life enhancing giving us a better appreciation of the natural world around us.
These days ID tuition is most commonly available from professional short courses FSC, CIEEM etc).
Books and keys are central but that there is a growing role for web-based learning aids e.g. online keys, Google images, and mobile phone apps.

Dr M suggests that there seems to be largely untapped potential for video e.g. YouTube, but also that there seems to be little that is recent, up-to-date, interesting and fun available!
Dr M shows an example video and poses the question: "What makes a good plant ID video?"
Dr M outlines a checklist for planning, making  and launching ID videos including:
Aims and objectives
User needs
Hardware and software
Storyboarding and scripting
Shooting video – solo or cameraperson
Still image capture and integration
Editing
Launching the final project
Dr M encourages a full and frank discussion of these issues in Betws-y-Coed and hopes to make significant strides towards achieving the ultimate 2 minute plant ID video!
Dr M has posted the findings here!