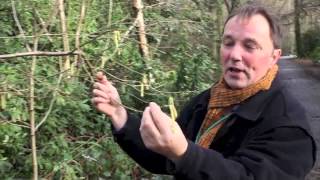 Yes, Dr M headed into London Town for the Annual Exhibition Meeting of the Botanical Society of Britain and Ireland on Saturday 23rd November at the Natural History Museum.
Dr M was there with his eXtreme botany manifesto, and with some of his current students who prepared an eXtreme botanical challenge for the delegates!
What is eXtreme botany? 
eXtreme botany is all about enhancing your plant ID skills to the next level
eXtreme botany shows how exciting plants are and how fun field botany can be
eXtreme botany gives people the tools they need to become extremely knowledgeable about plants
eXtreme botany means that to get to an expert level you need to identify plants under extremely challenging conditions, but this is also where the real excitement is – mastering the botanical extremities!
eXtreme botany includes the use of video for plant ID.
eXtreme botany is also giving other teachers the skills they need to teach plant identification.
What are eXtreme botanical challenges?
eXtreme botanical challenges are botanical conundrums, problematic plantitudes and botanical brain-teasers.
They may be challenging but they all have a solution, providing you use the finely honed skills of eXtreme botany (or just your good old plain botanical skills, eXtreme botany is botany when all is said and done!).
eXtreme botanical challenges might be a tiny piece of plant, a single leaf perhaps, or maybe a photograph of a plant or plant part, taken from an odd angle, perhaps a single seed or fruit, or something else entirely…Dr M et al. have some ideas up their botanical sleeves!
Here's one eXtreme botanical challenge to get you started: when trying to ID a plant from a single leaf  it can be useful to hold it to up to the light (HTL), here is a common grassland plant in HTL mode, what is it ?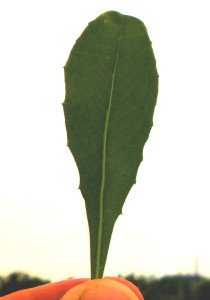 Difficulty: Moderate
Answer: To be revealed at Dr M's eXtreme botany stand at the BSBI AEM, be there or be … just be there!