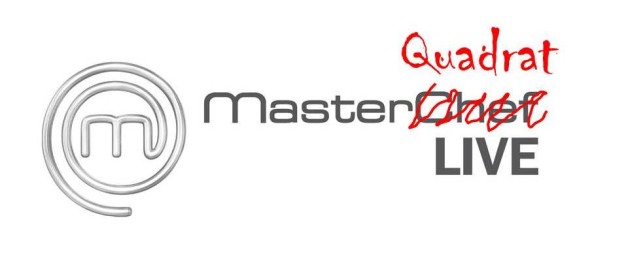 Dr M has released his latest eXtreme botany video, this time it is "eXtreme botany – Master Quadrat".  Here Dr M is joined by John Torode and Greg Wallace and the man who polishes the glasses to bring you all you ever wanted to know about the quadrat but were afraid to ask! That's seriously unctious, that's Yummy!
As Dr M says, there is a lot of mythology surrounding the humble quadrat.  People tend to think a quadrat is a square metal frame though of course it can be many shapes and sizes and made from many different materials.  Also there is the commonly held assumption that botanists, and especially plant ecologists, spend all their time quadratting and do nothing else!  Of course in reality botanists do all kinds of different things – as regular followers of drmgoeswild.com will know!
But of course botanists do use quadrats from time to time, especially when surveying vegetation using the National Vegetation Classification (the NVC) and the Phase 2 survey methodology.
So with all this in mind, Dr M's Master Quadrat video is designed to cut through the myth and the mystique and to show quadrating as she is done.  The video explains such fundamentals as: what is the optimal size, where and how should you place it and of course how often should you do it, for optimal results.
Please note, especially if you plan to view this before the watershed, that this video does contain strong botanical language and scenes of eXtreme quadratting which some viewers may find distressing.
And you should also be aware, as the end of the video demonstrates, that after a long day quadratting almost anything can happen… well you have been warned – make sure you watch the video right to the end this is eXtreme quadratting with a twist!