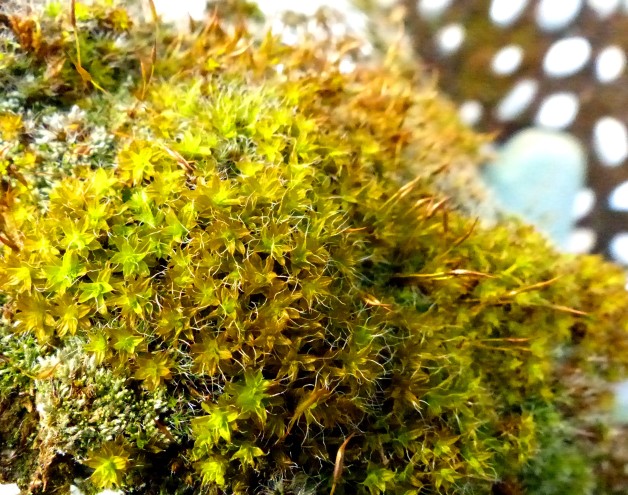 Dr M has previously posted about the number of vascular plants in Britain.  In addition to vascular plants are the so-called lower plants or cryptogams including the Mosses, Liverworts and Algae.
As far as the Bryophytes go (mosses, liverworts and hornworts) there are approximately 1034 native species in the UK:
| | |
| --- | --- |
| Mosses |   746 |
| Liverworts |   284 |
| Hornworts |      4 |
| Total |  1034 |
Dr  is particularly fond of bryophytes and the image above is of the beautiful  golden-green coloured Screw-moss (Syntrichia ruralis) a common moss in the urban environment here growing atop concrete bollards in the Chemistry car park at the University of Reading.
Dr M is planning more posts on marvellous mosses and lovely liverworts, watch this space for the urban bryology pub crawl coming before too long!
Sources:
The checklist of bryophytes is maintained by the British Bryological Society, who also make it available to the National Biodiversity Network Species Dictionary .