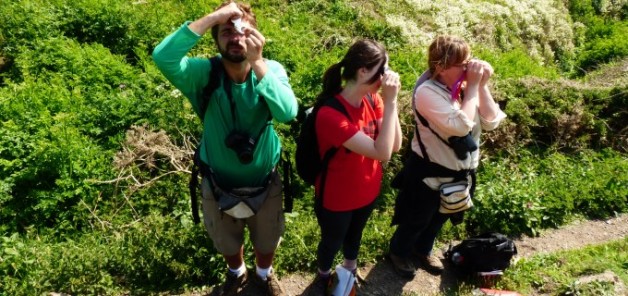 Dr M and students on the MSc Plant Diversity at the University of Reading have just (May 2016) returned from the annual botanical study trip to the botanical hotspot and Important Plant Area that is the Lizard District of Cornwall.
The trip included amazing botanical walks along the stunning Cornish coastline including Kennack Sands to Cadgwith Cove, Lizard Head to Caerthyllian Cove and Kynance Cove.
During the trip a shed load of plant species were encountered including classic Lizard rarities as well as more common but no less beautiful species.
For those of you who missed the trip, Dr M has selected 70 species from the many hundreds encountered, see how many you can ID, as usual go for as much of family genus and species as you can (common names if you prefer!).
Dr M says: Check here for the answers and why not book your own botanical trip to Cornwall? We stay at the Silver Sands Holiday Park a super location for all the Lizard botanical hotspots.