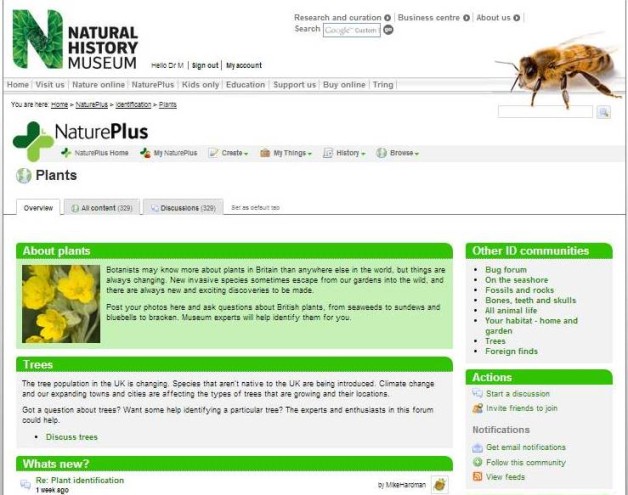 There are a growing number of online forums and communities providing free help with plant (and other wildlife) observations and identification. Here Dr M checks out the Natural History Museum's Nature Plus community.
The Natural History Museum has a forum called Nature Plus which includes a wide variety of taxonomic groups of animals and which also has a plant forum dedicated to plant ID Nature Plus Plants
All you need to do is register and then you can post in images for identification by a community of museum experts.
The example shown below was posted in 27 August 2013 and shows pictures of a tree sent in with the comment "Please can any one help identify this tree, with a smooth grey bark – it is growing in a wood (mainly oak and chestnut) in the Tarn-et-Garonne, France?"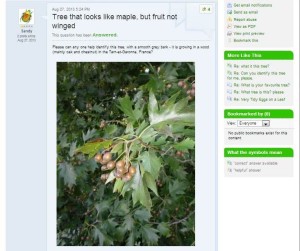 To which the reply came: "Hi, your tree is Sorbus torminalis – the Wild Service tree. All the best. Dr Fred.
The image was posted at 5.24 pm and Dr Fred's reply came at 5.26 pm – 2 minutes turnaround time which this is typical of the swift and accurate responses given by by NHM Museum's expert Dr Fred Rumsey whom Dr M has already featured in his favourite video post.
So next time you are baffled by a plant and Dr M is not on hand, why not try Nature Plus Plants and keep Dr Fred on his botanical toes?!