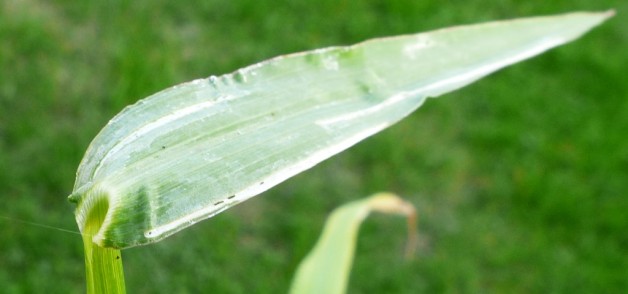 OK it's nearly the weekend, so to get you in the mini-holiday spirit here is #2 in Dr M's new botanical mini-quiz series: a plant which breaks the rules!
Dr M likes nothing more than a plant which breaks the rules because plants which don't quite do what we expect challenge us and teach us lots about the importance of things like variation and plasticity in field botany.
And they also serve to keep us on our eXtreme botanical toes!
So here's a grass, yes?
Well it certainly looks like a grass!
A monocot for sure, it has linear leaves with parallel venation, it has a flattened sheath and slightly keeled leaves.
So far so good.
But look now at the junction of the leaf blade and the sheath:
The ligule, which is so useful in grass ID, is…
… not there!
There is no ligule!
To paraphrase Monty Python: this ligule is no more! It has ceased to be! It has expired and gone to meet it's maker! IT IS AN EX-LIGULE!
So, a grass with no ligule?! Can it be a grass at all?
Well that's for you to decide, this weekend's botanical conundrum, what is this plant?
Have a ponder and the answer (and a helpful pic of the flowers!) to follow a bit later in the weekend!