Yes, you don't need Dr M to tell you spring has arrived, the botany tells us that loud and clear – wherever we look there's a feast of spring flowers to confirm the fact and to enjoy!
Here is a sweet little posy of spring flowers gathered from a local Nature Reserve by Earley Environmental Group for the Biodiversity in Berkshire event in March 2014.
How many can you identify? (there are a few rather hidden too!)
Click on this image for more detail: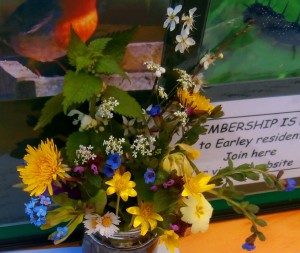 Have a go, then check the answers here.