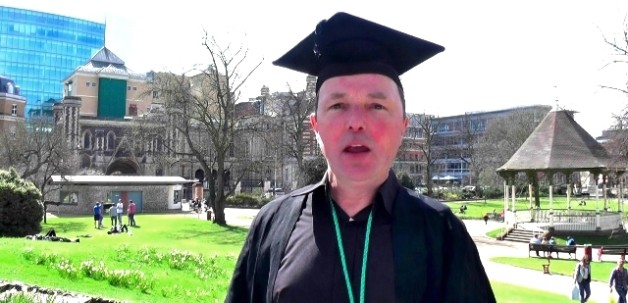 Dr M is leading a botanical vigil in Forbury Park, Reading and what is at stake is no less than the end of botany as we know it!
Questions that immediately come to mind include, but are not limited to: What? Where? When? And Why?!
As Dr M says: "This is the most important botanical vigil since the last important botanical vigil."
And it is all about level 3 eXtreme botany! But what exactly is level 3 eXtreme botany, you may ask? Well in truth of course, we just don't know!
Because as you may recall, a while back, in Dr M's very first, and now justly infamous, video entitled "eXtreme Poaceae", Dr M reported level 3 eXtreme botany was the subject of ongoing legal actions.
Well, the video below, "eXtreme botany: the vigil", brings the story bang up-to-date and finds Dr M leading said botanical vigil outside the court house in Reading and awaiting the verdict of eXtreme botany vs The Crown.
Will botanical justice prevail?
Will the judge find in favour of eXtreme botany?
Will followers and fans across the world at last be free to enjoy level 3 eXtreme botany?
These are the really huge questions facing eXtreme botany, and it's all happening in Reading!
It is nail biting stuff, and, as Dr M says to local reporter Albert Flangeworthy:
"We have been waiting for ages, it's absolutely frightening, the wrong decision in Reading will send shock waves through the global botanical community, consigning botany to the dark ages for ages…"
Watch and learn more (maybe)…