The Natural History Bookstore (NHBS) tells Dr M there is a  new flora on the block called Wild Flowers of Britain and Ireland (Blamey, Fitter & Fitter published in August 2013). 
This is not the only new addition to the plant identification library and June 2013 saw the publication of two new books: Plants and Habitats (written and published by Ben Averis) and Harrap's Wild Flowers by Simon Harrap. There is also Collins Flower Guide by David Streeter (2010) and the second edition of the Wild Flower Key by Francis Rose & Clare O'Reilly (2006).
On top of this of course there are the specialist floras by Clive Stace (2009) and Poland & Clement (2009) indispensable for advanced and eXtreme botany and which Dr M has already endorsed in past posts!
So here Dr M takes a look at five recent and new wildflower guides: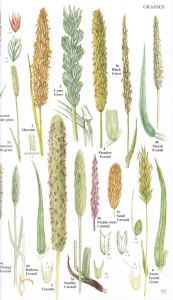 Dr M starts with the newcomer on the block: Wild Flowers of Britain and Ireland by Marjorie Blamey, Richard Fitter and Alastair Fitter (2013; NHBS price £18.99)
This book covers:  Aquatic plants, Trees and shrubs, grasses, sedges and rushes, ferns, horsetails and clubmosses
From the dust jacket: This is the first fully-illustrated and fully-mapped guide to the British and Irish flora, covering more than 1900 species. Its restriction to the British Isles alone allows far more detail and more local information, and identification is made easier with the inclusion of maps for most species. Specific details about plants appearing in certain areas and accurate maps are designed to make location and identification easy, and Wild Flowers of Britain and Ireland also includes details of local specialities for the Isles of Scilly. Also featured is an illustrated survey of recently disappeared British and Irish plants, some of which may return.
With over 5000 detailed colour paintings and more than 1600 maps, this is the most extensively illustrated wild flower guide to Britain and Ireland yet. Coloured, boxed keys to plants in complex or difficult groups are provided to assist identification. 
This new edition is fully revised to take into account recent taxonomic changes, as well as changes in status and distribution.
Dr M says: This book has received rave reviews, it looks good on the NHBS website, but Dr M has not had a chance to view a copy yet but will report when he has had a chance to have a look.
Plants and Habitats by Ben Averis (June 2013: NHBS £24.99)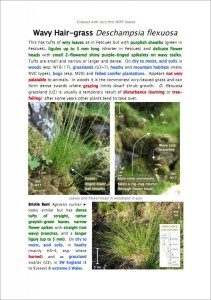 From the dust jacket: Plants and Habitats combines the species and habitat approaches to plants and vegetation. Most of it is an identification guide to 700 plant species selected as those which are common, conspicuous or useful ecological indicators; species which collectively make up most of the vegetation in Britain and Ireland. There is also a separate Habitats section describing the flora, ecology and management of habitats. With this combination of approaches Plants and Habitats aims to help people understand our vegetation at all scales, from individual plants to whole landscapes. The structure and plain English writing style are designed to help with species identification by non-specialists.
Plants and Habitats is illustrated throughout with colour photos and some line drawings. For those working with habitat classifications, National Vegetation Classification (NVC) codes are incorporated throughout and there are summary tables cross-referencing various classifications. The book is written for a wide readership including those working or training in subjects connected with ecology, conservation, land management, and other environmental matters.
Dr M says: This is a great book, a labour of love written and published by Ben Averis an experienced botanist and teacher. The book contains a wealth of photographs and illustrations (by the author) and information and ID tips for 700 common species as well as information on the vegetation types in which the species occur (a novel element of this guide not covered by any others). The plants are ordered by appearance rather than family and Dr M does not favour this approach because a really important ID skill is to be able to recognise plant families, and ordering plants by appearance does not help teach and reinforce this primary skill. But there is plenty of information and ID tips in this book as well as information on vegetation and countryside management for it to deserve a place on the shelves.
Harrap's Wild Flowers by Simon Harrap (June 2013: NHBS £16.99)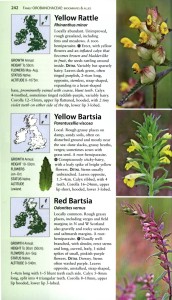 From the dust jacket: Wild flower identification may seem impossibly hard to those not familiar with them, but this brilliant new photographic guide aims to change that forever. With superb photography throughout, including stunning portraits and close-ups of key features where relevant, and succinct, no-nonsense text Harrap's Wild Flowers will help you identify almost any wild flower that you may encounter in Britain and Ireland. More than 800 carefully selected species are included in the book, and only extreme rarities or seldom seen species are excluded. The pages have been designed to ensure that the photographs are reproduced at a sensible size and that the text is readable. Key features are highlighted in tinted boxes throughout Harrap's Wild Flowers, and details of confusion species and look-alikes are given where relevant. Accurate colour maps based on the national plant-mapping scheme are provided for almost every species. This handy guide is an essential tool for anyone interested in our wild flowers.
Dr M says: Dr M is not the greatest fan of photo guides and this one makes great claims and, although the book does look good on the NHBS website, so far Dr M has not had a chance to view a copy and will report and evaluate when he has had a chance.
Field guide to the flowers of Britain and northern Europe by David Streeter (2010: NHBS £19.99)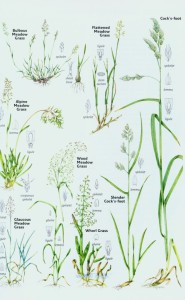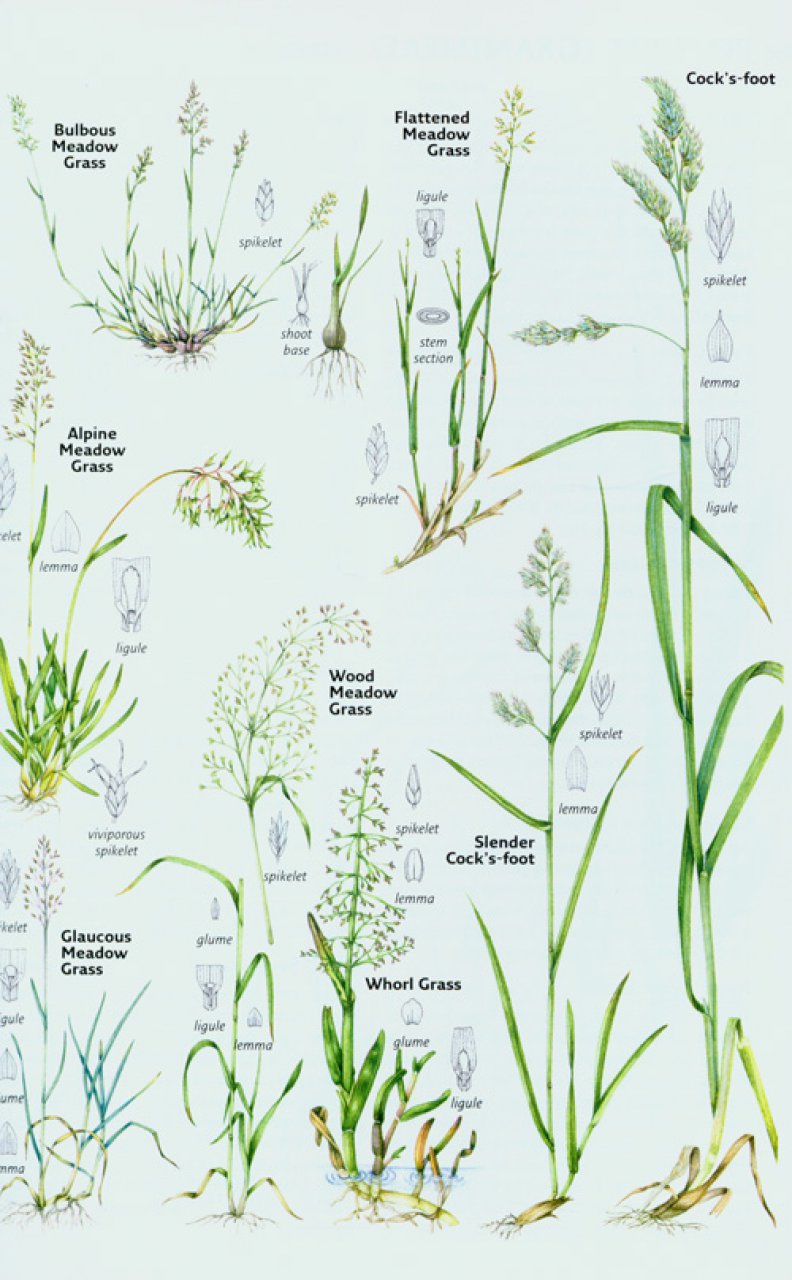 From the dust jacket: This field guide to the flowers of Britain and northern Europe is the most complete single-volume guide ever published. Featuring all flowering plants, including grasses, ferns, club mosses and trees, Collins Flower Guide covers over 1900 species. Leading botanical artists have been specially commissioned to ensure accurate, detailed illustrations. Up-to-date authoritative text, and original illustrations for each individual species appear together on the same page, so all the information you need is available at a glance. Flowers are arranged by family, with their key features displayed for quick and easy reference. This is an indispensable guide for all those with an interest in the countryside, from amateur to expert.
Dr M says: This is a really great guide to the whole British flora. David Streeter is one of the foremost field botanists in the country and this book is the culmination of decades of his teaching and research and consequently contains a host of really valuable and insightful hints and tips on the features important for successful ID of plant families and species. The drmgoeswild regulars amongst you will know that Dr M has drawn on this book for his top 20 plant family posts amongst many other things. There is a large format hard copy and a smaller format paperback version both of which can be purchased at a very competitive prices e.g. on Amazon. This is the ID guide of choice for a number of Dr M's students because of its full coverage of wild flowers, grasses, sedges, rushes and ferns and also because of its workable keys and ID tips.  Well worth considering for purchase.
The Wild Flower Key, 2nd edition by Francis Rose & Clare O'Reilly (2006; NHBS £24.99)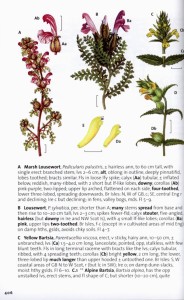 From the dust jacket: Revised and expanded edition of this essential guide with full keys to more than 1600 wild plants found in Britain and Ireland.
…packed with extra identification tips, innovative features designed to assist beginners and many more illustrations. The text aims to be as useful as possible for those working in conservation by, for example, marking plants as protected or as 'Red List' endangered species, and including a compilation of the latest research on ancient woodland indicator plants. The text also includes the most up-to-date keys for certain plant groups, written especially for this book.
Dr M says: This has been the student ID guide of choice for years and the revised edition by Clare O'Reilly contains useful keys and a wealth of botanical information and ID hints.  But its coverage is limited – this guide does not include grasses, sedges and rushes and ferns – and with a number of more recent books now including the whole British flora (or a lot more of it) this book, which has stood the test of time for decades (originally published in 1981), faces stiff competition!