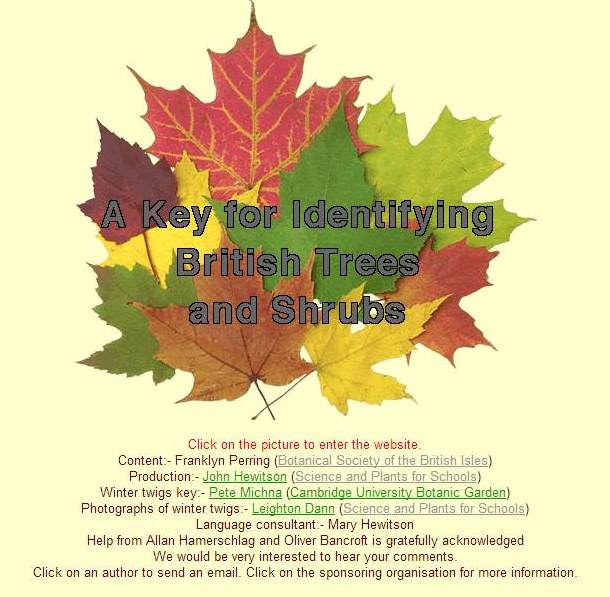 As the University teaching term gets closer Dr M has been investigating plant ID aids which might be tested by his students and some of which might even be useful! Here Dr M has a look at an interactive key from the Science and Plants for School project (SAPS), Cambridge University.
The SAPS keys The key uses leaves and their arrangement on a twig (OR features visible on a winter twig) to distinguish between 80 species of Trees and Shrubs commonly found growing wild in Britain and Ireland.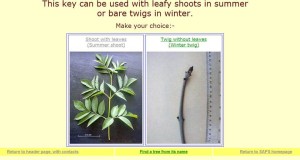 There are two separate keys, one where you can ID a leafy twig and a second where you can ID winter twigs.
The key to leafy twigs starts with three questions
Click the images for a better view.
The images below show the steps to keying out Scot's Pine using the leafy twig key (though as this is a conifer it retains its leaves in winter and so the the steps are the same in both keys).
Dr M's verdict on the SAPS key:  This is a useful key for beginners designed with schools in mind.  The approach is very simple, too simple for more advanced users probably, e.g. the range of conifers with needle leaves is limited and there is a lot of reliance on matching with images (not always of the best quality) to make a judgement. But overall it does what it says on the tin and helps you identify 80 different species and is a pretty reliable starters guide.
Dr M will be introducing and reviewing a number of online plant ID aids in the near future, watch this space…